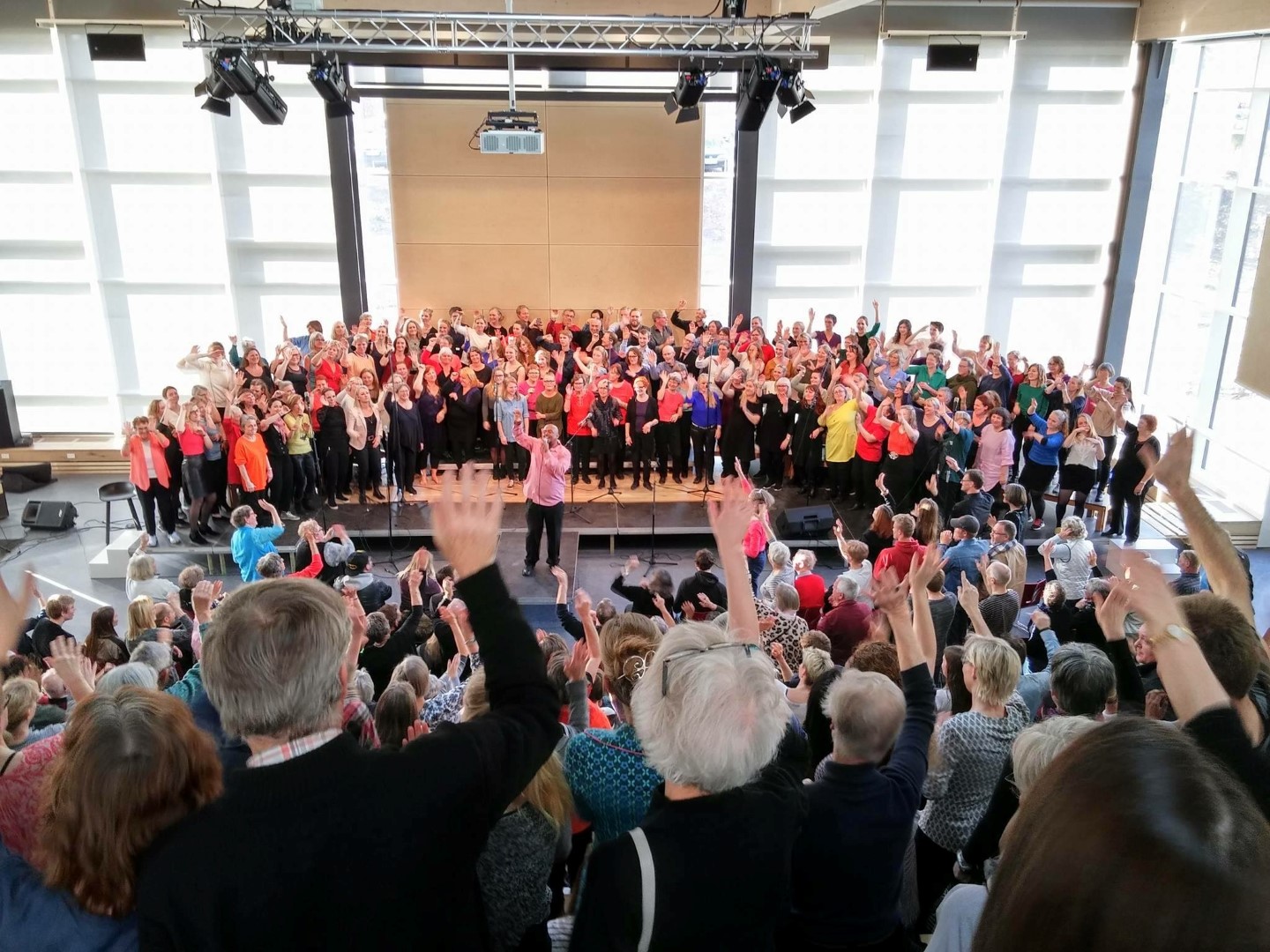 Do you love to sing?
Would you like to:
– sing for a whole weekend in March 2019 along with hundreds of other singers?
– receive musical training from a group of inspiring and competent gospel instructors?
– develop your musicality and get tools to become a better, happier and freer singer?
– have an enriching experience full of music, fellowship, new friendships, inspiration and challenges?
Now you have the chance!
On March 23-24 2019 the International Gospel Academy workshop takes place for the seventh time! Once again the location is at Birkeroed Gymnasium and the competent teaching is offered by a group of inspirational gospel instructors: Terrance Kelly (US), Calvin B. Rhone (US), Ben Heveroh (US), Paul Kim (US) and Paul Clarke (UK). The workshop is for singers of all levels.
Schedule:
Saturday, March 23, 9:00 – 17:00: Breakout sessions and mass choir rehearsal. Social event in the evening. Read more about this year's breakout sessions HERE.
Sunday, March 24, 10.00 – 15.00: Mass choir rehearsal and sound check. Concert at 16.00 – 17.00.
Location: Birkerød Gymnasium, Søndervangen 56, 3460 Birkerød
Price: 495 kr. for all the above. FREE for participants aged 15 – 19 (thanks to support from Nordea-fonden). For international participants: Please contact info@iga-dk.org for any question about payment.
The weekend ends with a big concert at Birkerød Gymnasium Sunday afternoon, where the choirs are accompanied by a super swinging band! This year's dress code colors for the concert are blue (top) and black (pants/skirt).
Sign up for the workshop in our webshop HERE.
Watch a video form the 2017 workshop HERE.
WORKSHOP REPERTOIRE
Listen here! Lyrics sheets HERE
Open your mouth and say something / Brent Jones
It's in the praise/ Calvin B. Rhone
Lord You are good / Todd Galberth
INSTRUCTORS